Anita Nock

Age: 23

Descrip: 5'10", short blonde hair, and blue eyes.

Hometown: Germany (now living in Vancouver)

Reason for being on the show: Just moved to Canada and wanted to meet people.

Personality: A flight attendant who loves to shop, loves tennis and skiing, and is intelligent.

Looking for: Someone successful who has travelled and who is a natural leader... they should be active, and most importantly have a great smile and WHITE TEETH!



8:30PM ET: Anita & Melissa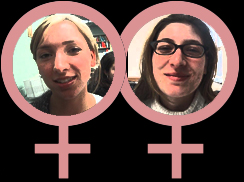 Melissa Thompson

Age: 27

Descrip: 5'5", light brown hair, and hazel eyes.

Hometown: New York

Occupation: Lawyer

Reason for being on the show: Wanted to try something wild and new.

Personality: Lawyer, a wild party girl, outspoken, and a player.

Looking for: A woman who can cook and clean, who's social, understanding, and isn't necessarily smart.